Our Practice
Serving the Southbury & Waterbury, CT Areas
Mission Statement
We are a patient family centered medical home that provides an equal opportunity to children and families while providing culturally competent equitable care. We have a culture that is dedicated to the growth and development of our team members which enhances high quality of care that optimizes the health of our families.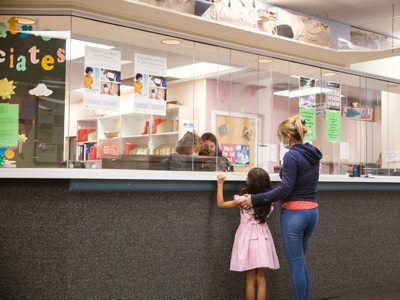 We are committed to being available 24 hours a day, every day of the year. We are open for patient appointments 7 days a week.
We know that when we treat a child we treat a family as well. We look forward to a long-lasting relationship with your family, built on collaboration, trust and an ongoing commitment to excellence.
A Brief History
Dr. Charles A. Fischbein opened the doors at 1078 West Main Street in Waterbury, CT to begin private practice in July of 1982. With a staff of five, the office was open 5 days a week and Dr. Fischbein was available 24/7 for our increasing patient population. In 1983 Dr. Jeffrey Berg joined the practice, followed by Dr. Maria Tasso in 1987 and Dr. Neil Vitale in 1989. With the addition of the three doctors, we were able to include Saturday office hours and open a satellite office in Southbury, CT.
In 1994 we moved into a larger office suite located at 160 Robbins Street in Waterbury, CT. At this time, Dr. Ellen Mascoli-Lanza, certified in both Internal and Pediatric medicine, came aboard. Dr. Ena Chow started in July of 1997 and was later joined by Maria Bernardi, PAC. In 2007 we welcomed Neysa McDonald, MD and in 2008 Sarah Baum, MD returned to the Waterbury area to join our growing practice. With the retirement of Dr. Neil Vitale from primary care pediatrics in late 2013, Dr. Cynthia Roque, a Waterbury native, came to Pediatric Associates from CHC in New London. In early 2016 we added one more "Jersey Boy," Dr. Stephen Maddox, with a background of more than ten years in practice.